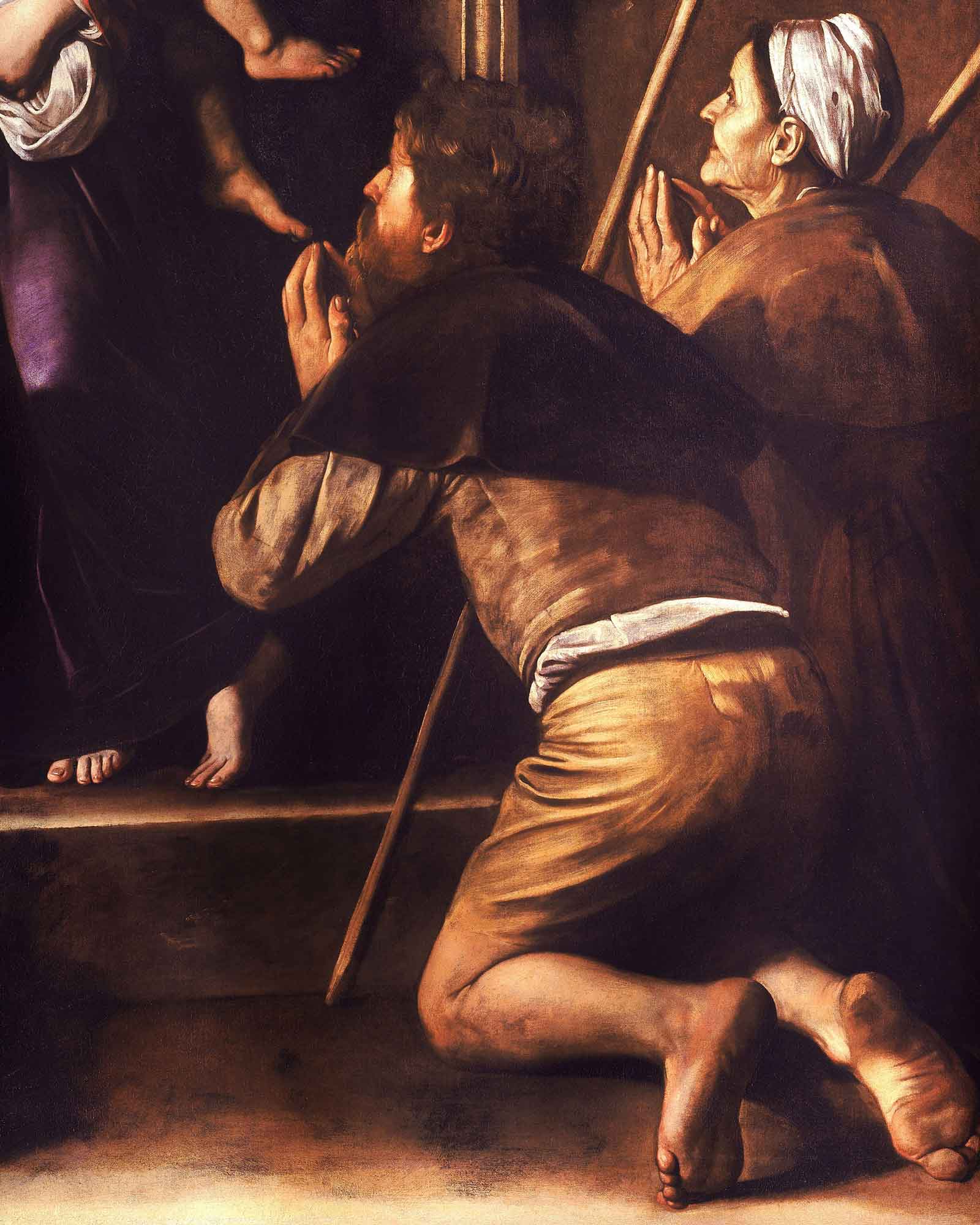 Michelangelo Merisi da Caravaggio (born 1571, Milan or Caravaggio; died 18 July 1610, Porto Ercole) was the most radical painter in post-Tridentine Italy. In his religious and mythological compositions, he mocked classical Roman tradition by depicting his models in an unidealized, naturalistic style.
Although "chiaroscuro" was practiced long before the 17th century, Caravaggio made the technique definitive, darkening the shadows and transfixing the subject in a blinding shaft of light. He achieved this effect with a limited palette typical of 17th-century painters: iron oxide colors (red ocher, yellow ocher, umber), a few mineral pigments (vermilion, lead-tin yellow, lead white), organic carbon black, and verdigris. Earths and ochers predominated, and brighter colors were always veiled.
Caravaggio's palette, which had become significantly darker in his last works in Rome (such as the Madonna di Loreto altarpiece in Sant'Agostino of 1605–1606), now restricts itself almost exclusively to a simple, nearly monochromatic array of dark earth tones and silvery whites. The occasional flash of red or yellow nearly jumps off the canvas. Caravaggio's brushwork is now noticeably looser, and his models—poor, rough types culled from the Neapolitan streets—are more realistically described than ever before.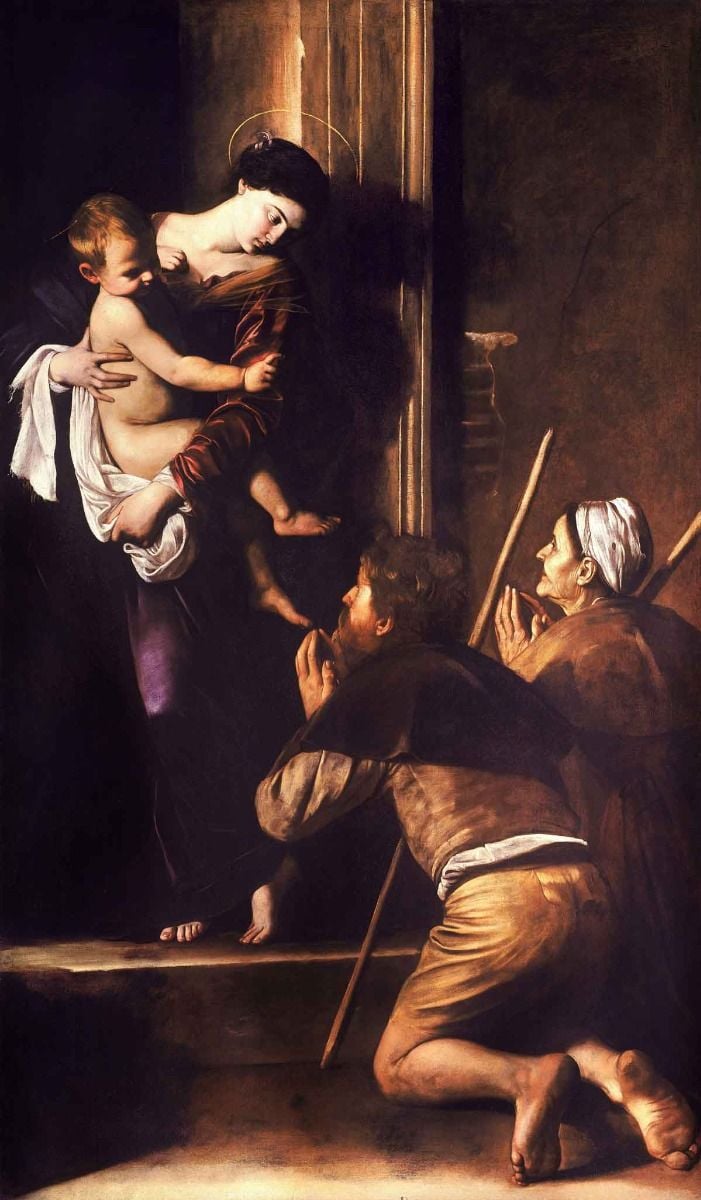 Caravaggio, Madonna dei Pellegrini, c. 1604-1606, oil on canvas, 260 cm × 150 cm (100 in × 59 in), Sant'Agostino, Rome
Caravaggio's Palette
Lead white

Lead-tin yellow

Yellow ocher

Verdigris

Vermilion

Red ocher

Umber

Carbon black (bone black?)