You've Entered The Zinc-Free Zone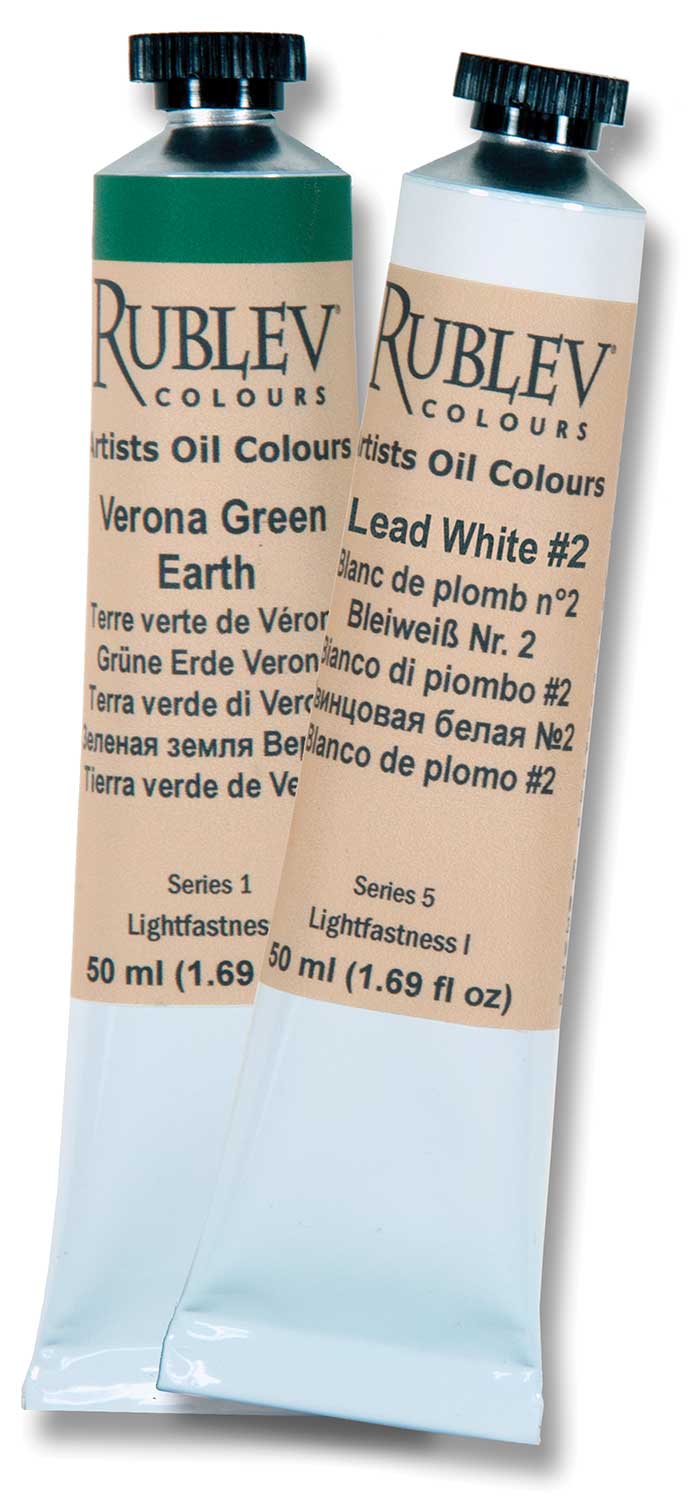 Smithsonian scientists expose long-term problems with zinc white in oil paint.
A paper written by scientists at the Smithsonian's Museum Conservation Institute exposes long-term problems with zinc white in oil paint. The report "The Chemical and Mechanical Effects of Pigments on Drying Oils" describes the highlights of a 28-year study on the stability and strength of oil paint films. The results reveal important implications for artwork made with artists' oil paints containing zinc white.
The paper by Marion Mecklenburg and Charles Tumosa examines drying different drying oils, traditional pigments, and commercially prepared artists' oil paints. It also studies the differences in the effects of pigments on the long-term film formation and stiffening of oil paints. For the study, different pigments were ground in different oils, applied to polyester films, and then stored in a controlled environment. Over the years, the paints were removed from the polyester film and tested mechanically as unsupported thin films.
Rublev Colours is your assurance of zinc-free oil painting materials.
Natural Pigments has never added zinc white (zinc oxide) to Rublev Colours oil paint and mediums since the beginning in 2003.
Zinc white has been used in oil paint since the 19th century. However, since titanium white largely replaced lead white in the 20th century, zinc white was added to it to reduce its yellowing tendency and assist in drying. Unfortunately, this has caused many issues in modern painting. Recently, more and more artist materials manufacturers have reduced or eliminated zinc white in their formulations.

Zinc-Free T-Shirt Giveaway
When you purchase $100 or more of Rublev Colours Artist Oils from Natural Pigments, we'll include the t-shirt FRIENDS don't let FRIENDS use ZINC with your order. Your order may also qualify for free shipping*.
Shop Now While Supplies Last!
*Free T-Shirt Offer is available while supplies last. Free shipping is available only in the contiguous U.S. Certain restrictions may also apply. See our Free Shipping Policy.